A revolutionary electric bike, conceived and built here in Quebec.  To learn more, click on the logo to the left. There are some minor refinements for 2017.
The 2017 eVox is still available in 4 colors with three different 96V battery capacities.  Come and ride our demo at the store!
Modifications for 2017 include a stiffer suspension fork, minor motor refinement and a new battery cell supplier.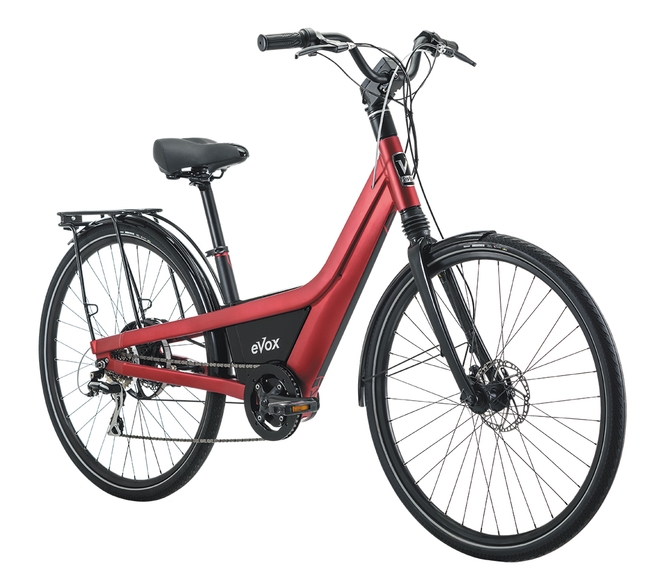 There is one new 2015 model remaining in store on sale.  400w/h, S/M. City DEMO available in store. New City models arriving within 2 weeks.
Presently in store!
Demonstrator now available for a test ride!